Recipes and tips for the 7-30-16 Bountiful Baskets Distribution and in-season produce. Â Pluots, pineapple, baby bok choy and cauliflower are just a few of the items I received today.
I'm so happy to get a basket this week! Â After missing the previous 2 distributions this month due to travels, the planets aligned (over dramatic, I know) and I found myself at home this week. Â And I am ready for summer's bounty! Â Summer baskets are my favorites! Â The berries, stone fruits, melons and colorful veggies look and taste amazing this time of year, making it very easy to eat the rainbow.
You've got your Bountiful Basket home, cleaned all your goodies and now comes the fun part – deciding what to make with all the awesome produce. If you didn't get a basket, you can still use these recipes with produce you purchased at the farmer's market or grocery store – it's all in season now, readily available and prices out very well.  Click on the colored recipe titles to link directly to the recipes.
I received the following items in my Conventional basket (just $15!!) this week:

1 pineapple
9 limes
2 carrots
8 bananas
2 pluots
4 baby bok choy
2 bags red grapes (1 was volunteer thank you gift)
3 green peppers
1 cantaloupe
1 cauliflower
4 potatoes
1 head living lettuce
BOUNTIFUL BASKETS 7-30-16 CONVENTIONAL BASKET RECIPES:
Click on the recipe title to link to the original source:
Hawaiian Grilled Cheese – uses pineapple
Baked Parmesan Carrot Fries with Chilli Mayo Dip.
Banana Bread Crumb Cake.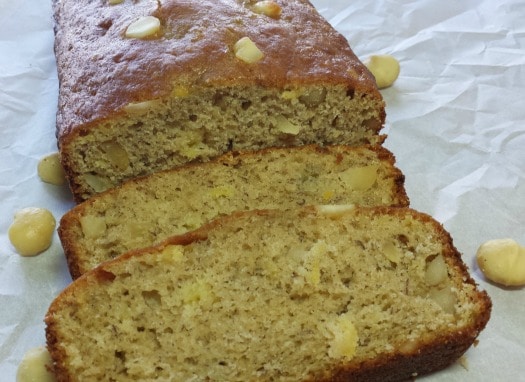 Hawaiian Mac Nut Banana Bread – family favorite.
Baby Bok Choy & Pork Stir Fry – also uses carrots.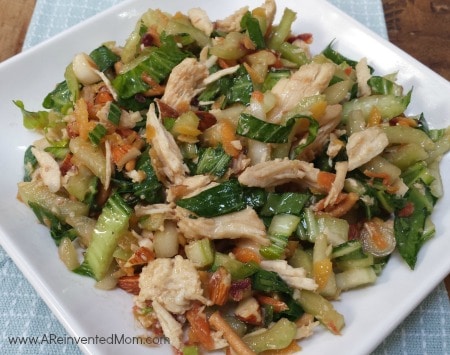 Bok Choy Salad with Ginger Sesame Soy Dressing – family favorite.
Whole Foods Sonoma Chicken Salad – uses grapes.
Sausage & Red Pepper Quiche.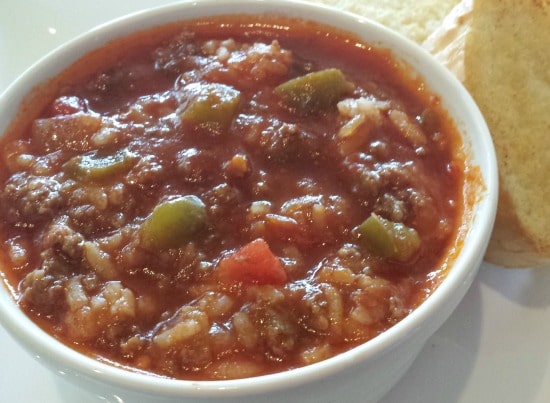 Stuffed Pepper Soup – family favorite.
Melon & Pineapple Fruit Salad with Honey Lime & Mint Dressing.
Grilled Cajun Chicken Salad with Creamy Cajun Dressing – uses lettuce.

What is your favorite basket item this week?  Feel free to share your favorite recipes in the comments – I love to try new recipes!
For more inspiration, see all my Bountiful Baskets posts and my Bountiful Baskets Pinterest Board.
The Bountiful Baskets website can be found HERE.
Follow me on Pinterest, Facebook, Yummly and Twitter.
This post may contain affiliate links.  If you choose to click on the link and/or make a purchase, I will be paid a small amount which helps to support this website. Your price is the same, whether or not you use the link.  This does not influence or change my opinion.