Recipes and tips for using the Bountiful Baskets 3-26-16 Distribution and in-season produce. Â 
I'm excited to get a basket this week as it's been over a month since I've been able to participate – boo! Â The offerings this week were very tempting, especially with the Easter holiday dinner on the horizon. Â It's so nice to have a variety of fresh produce available to accompany your meals. Â This week I contributed for the Conventional basket, Easter Hostess pack and the Salad Pack.
You've got your Bountiful Basket home, cleaned all your goodies and now comes the fun part – deciding what to make with all the awesome produce. If you didn't get a basket, you can still use these recipes with produce you purchased at the farmer's market or grocery store – it's all in season now, readily available and prices out very well.  Click on the colored recipe titles to link directly to the recipes.
BOUNTIFUL BASKETS 3-26-16 CONVENTIONAL BASKET RECIPES:
Expecting the following items in my Conventional basket this week: Â 3 lb. bag of apples, 3 green bell peppers, 2 cabbage, 4 guava, 2 Â heads leaf lettuce, personal watermelon, portabella mushrooms, 3 bunches green onions, oranges, 3 lb. bag of potatoes, spinach and 5 round tomatoes.
Homemade Apple Pie Filling.
Lightly Smothered Chicken – uses green pepper and mushrooms.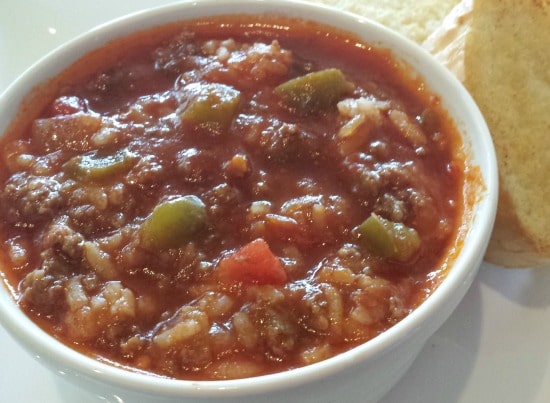 Stuffed Pepper Soup – uses green peppers.
Easy Stuffed Cabbage Casserole – can also add peppers.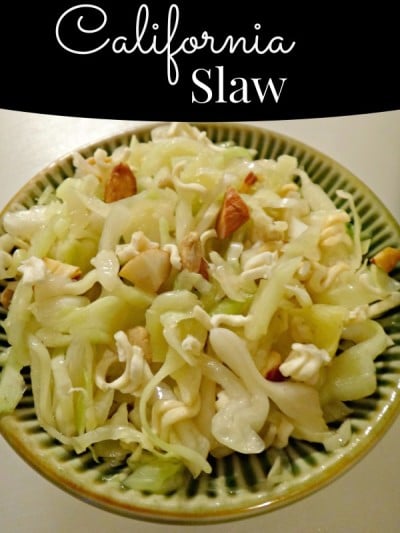 California Slaw – family favorite. Â Add cooked chicken to make it a meal.
How to Eat Guava – step-by-step preparation photos.
Fresh Guava Cobbler.
BLT Bites – Fun idea for appetizers or a light lunch. Â Uses lettuce.
Arugala Watermelon & Feta Salad – I love the fresh flavors in this salad.
Grilled Portabella and Brie Burgers – fire up the grill! Â Uses mushrooms, peppers and zucchini.
Cheddar Green Onion Biscuits – these would be a nice addition to a ham dinner.
Starbucks Copycat Valencia Orange Refresher.
Twice Baked Potatoes – I like to make a big batch and freeze some for later use.
Bacon Spinach & Four Cheese Stuffed Mushrooms – I could eat this right now. Â Uses mushrooms & spinach.
BOUNTIFUL BASKETS 3-26-16 EASTER HOSTESS PACK RECIPES:
Easter Hostess Pack items: Â asparagus, 2 bags mini sweet peppers, pineapple, cauliflower, Romaine hearts, russet potatoes, baby carrots, lemon, celery, yellow onion and dill.
Sauteed Asparagus & Mushrooms – use mushrooms from the Conventional basket.
Sweet Pepper Poppers – easy, low carb appetizer.
BBQ Spinach, Mushroom, Pineapple & Onion Pizza – I could eat pizza every day. Â Use spinach from the Conventional basket.
Kung Pao Cauliflower Soup – I love the Asian twist on traditional cauliflower soup.
Lemon Artichoke Romaine Salad.
Coconut Curry with  Cauliflower, Carrots & Chickpeas – hearty enough for a meatless main meal.
Goat Cheese & Walnut Stuffed Celery – 15 minutes to a tasty appetizer or snack.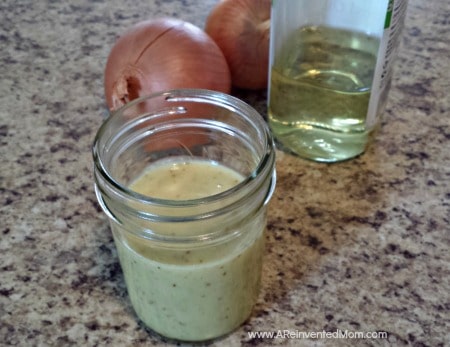 Creamy House Dressing – family favorite. Â Uses onions.
What is your favorite basket item this week?  Feel free to share your favorite recipes in the comments – I love to try new recipes!
For more inspiration, see all my Bountiful Baskets posts and my Bountiful Baskets Pinterest Board.
The Bountiful Baskets website can be found HERE.
Follow me on Pinterest, Facebook, Yummly and Twitter.
This post may contain affiliate links.  If you choose to click on the link and/or make a purchase, I will be paid a small amount which helps to support this website. Your price is the same, whether or not you use the link.  This does not influence or change my opinion.