Recipes and tips for the 2-27-16 Bountiful Baskets Distribution.
Our crazy high school basketball schedule has prevented me from participating in Bountiful Baskets the past 2 months. Â To say I've missed getting baskets would be an understatement. Â The planets aligned for me this week and I was (finally!) able to get a basket yesterday. Â And an Organic basket. Â And a flat of strawberries. Â And a case of apples. Â And I can't forget the pizza rounds and wraps. Â Yes, I decided to go big, and I don't regret it one bit. Â I love having a frig filled with fresh produce.
You've got your Bountiful Basket home, cleaned all your goodies and now comes the fun part – deciding what to make with all the awesome produce. If you didn't get a basket, you can still use these recipes with produce you purchased at the farmer's market or grocery store – it's all in season now, readily available and prices out very well.  Click on the colored recipe titles to link directly to the recipes.
BOUNTIFUL BASKETS CONVENTIONAL BASKET RECIPES:
The following items were in my Conventional basket this week: Â 3 lb. bag of Gala apples, 6 bananas, 1 head broccoli, about 15 brussel sprouts, 2 eggplant, 1 grapefruit, 1 head leaf lettuce, 3 lb. bag of potatoes, 2 bunches of spinach, 5 yellow squash, 3 Minneola oranges and 4 tomatoes. Â That's a LOT of produce for $15!
Caramel Apple Cobbler.
Broccoli Rice Casserole from Scratch – add ham or chicken to make this a meal.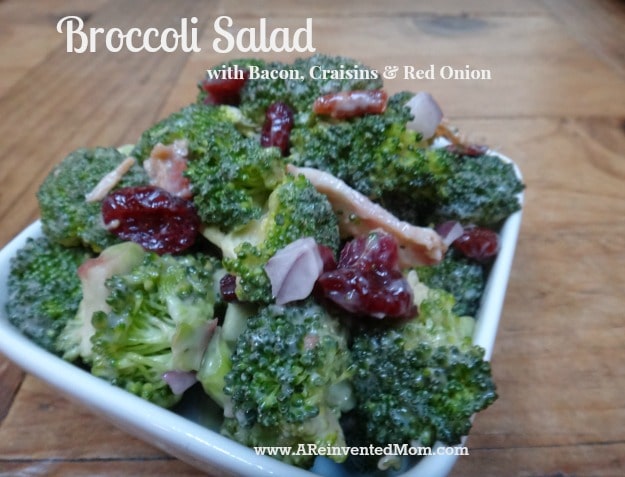 Broccoli Salad with Bacon, Craisins & Red Onion – family favorite.
Roasted Brussel Sprouts, Cinnamon Butternut Squash with Pecans & Cranberries – photos are beautiful.
Baba Ganoush (Roasted Eggplant Dip) – I'm not a huge fan of eggplant but do like Baba Ganoush.
How to Segment a Grapefruit – step by step directions with photos.
Chicken Bacon Ranch Layer Salad – uses leaf lettuce and tomatoes.
French Onion Roast Potatoes – 3 ingredient side dish.
Cheesy Garlic Parmesan Spinach Orzo.
Garlic Parmesan Yellow Squash Chips.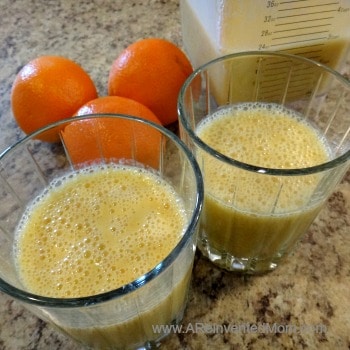 Healthier Copycat Orange Julius – family favorite (I promise you can't taste the yellow squash).
Minneola Cake.
Caprese Salad with Mozzarella Crisps.
What is your favorite basket item this week?  Feel free to share your favorite recipes in the comments – I love to try new recipes!
For more inspiration, see all my Bountiful Baskets posts and my Bountiful Baskets Pinterest Board.
The Bountiful Baskets website can be found HERE.
Follow me on Pinterest, Facebook, Yummly and Twitter.
This post may contain affiliate links.  If you choose to click on the link and/or make a purchase, I will be paid a small amount which helps to support this website. Your price is the same, whether or not you use the link.  This does not influence or change my opinion.