Recipes to help make use of your 12-19-15 Bountiful Baskets Distribution.
The final Bountiful Baskets distribution of the year typically leaves me a little sad because I know it's going to be 3-4 weeks before my next basket. Â That basket-less time seems like an eternity when I have to resort to purchasing overpriced produce at the grocery store. Costco helps fill the void, although the selection is limited. Â What can I say? Â I love my baskets! Â I contributed for a Conventional basket as well as a Hostess Pack this time. Â Hostess Packs are one of my favorite add-ons because they typically contain many of the extra produce items to help round out your holiday meal.
You've got your Bountiful Basket home, cleaned all your goodies and now comes the fun part – deciding what to make with all the awesome produce. If you didn't get a basket, you can still use these recipes with produce you purchased at the farmer's market or grocery store – it's all in season now, readily available and prices out very well.  Click on the colored recipe titles to link directly to the recipes.
CONVENTIONAL BASKET RECIPES:
The following items were in the Conventional basket this week: Â avocado, banana, Fuji apples, endive, romaine lettuce, watermelon, yellow onion, Navel oranges, pineapple, potatoes, butternut squash and yams.
Cheesy Avocado Quesadillas – easy weeknight meal.
Healthy Banana Cream Pie Smoothie – hoping to add a new recipe to my smoothie rotation.
Mini Greek Salad Boats – uses endive.
Willamette Valley Salad – uses romaine & avocado.
Hawaiian Watermelon Salad   – I bet this would still be delicious without the papaya.
Easy French Onion Dip.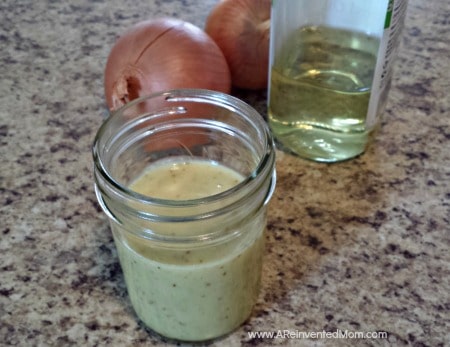 Creamy House Dressing – easy way to use onions.
Black Bean Quinoa Salad – uses oranges.
Bacon Wrapped Pineapple Bites.
Roasted Butternut Baked Penne.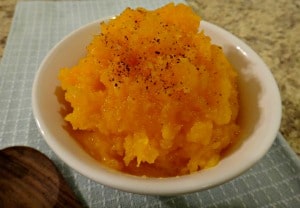 Easy Slow Cooker Butternut Squash – no cutting or peeling required.
Yam & Black Bean Burritos.
What is your favorite basket item this week?  Feel free to share your favorite recipes in the comments – I love to try new recipes!
For more inspiration, see all my Bountiful Baskets posts and my Bountiful Baskets Pinterest Board.
The Bountiful Baskets website can be found HERE.
Follow me on Pinterest, Facebook, Yummly and Twitter.
This post may contain affiliate links.  If you choose to click on the link and/or make a purchase, I will be paid a small amount which helps to support this website. Your price is the same, whether or not you use the link.  This does not influence or change my opinion.